Whether you are renting or purchasing a home at Penfield Farms, everyone must receive community approval. This ensures that we can build a safe, beautiful community for all of our residents.
When evaluating your rental application, we look for:

Verifiable Identity.
All parties on the lease will be required to provide proof of identity using their Social Security Number.

Financial Qualifications.
While there are not any specific financial qualifications you need to meet, we do look at:
Credit score
Debt to income ratio
Stable employment history
Proof of income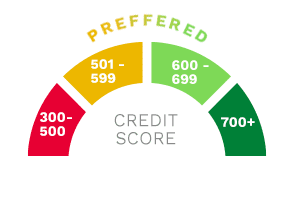 By reviewing your financial qualifications, including credit score, we are able to ensure that you have the ability to make your monthly home payments. Equifax provides the following credit score ratings. Most of our residents have a fair or higher credit rating at the time of their application.

Clear Criminal History.
All persons applying will be subject to a background check that alerts our team of any felonies or property destruction crimes.

Rental History.
We look for a clean rental history without any previous evictions. Letters of recommendation from previous landlords are not required, but could be helpful when explaining any incidents on your record.

Pet Information.
Penfield Farms is pet friendly and we welcome residents to have 2 pets per home. As a part of your application, all pets will be subject to our pet screening process. (Service animals are exempt from screening when documentation is provided.)
We encourage anyone interested in living at Penfield Farms to contact our Sales Managers at 585-586-6400 to discuss their specific situations.
At Windward Communities, we strive to treat everybody with care, compassion, and respect. Every day, without question. That's the Windward Way.